If you have attempted to dig on your property, you are probably aware that Richmond is home to problematic soil. The truth is even with good soil, your home will benefit from downspout drainage, which in our opinion should be installed on every house as it's being built. We design and build drainage solutions that are designed to capture both surface and subsurface water – and send it to a designated discharge location as far away from your home's foundation as possible.
The easiest and least expensive method for improving excessive water on your property is to install downspout drainage. During a rainfall event, a tremendous amount of water falls onto your home's roof and is dumped by gutter downspouts right at the foundation of the home. This can be the start of a lot of problems – including excessive moisture in your crawlspace and increased insect activity. Our solution is to install drainage components to collect the water as it leaves the downspouts and send it as far away from your home's foundation as possible. Please know that when we install downspout drainage, we are careful to install the piping deep enough to protect it from being crushed – a common problem that we find when inspecting drainage installed by others. In addition, when installing downspout drainage, we typically install a small catch basin to collect the water leaving the home's A/C condensate line.
Another drainage option that we recommend is the installation of catch basins or channel drains in the low areas of a property. Catch basins are typically installed in lawn or bed areas and consist of a box with a grate on top (to prevent leaves/debris from entering). We install the grate of the catch basin slightly lower than the surrounding grade to promote water movement into the box. We typically recommend installing these in low areas of a property that seem to have 'never ending' standing water. On homes with driveways sloped towards a garage, we also install channel drains (sometimes referred to as trench drains). These are basically a linear catch basin that is designed to collect surface water across the entire width of a driveway or sidewalk. Drain pipe is installed from the catch basin or channel drain to a designated discharge location to send the collected water offsite.
Lastly, we install subsurface drainage — also referred to as a French Drain. Many people have a different idea about what a French Drain is, so see below for Richmond Irrigation's definition of a French Drain:
We carefully dig a ditch with a proper amount of fall to promote water movement towards the discharge location. We then install a specially designed product consisting of 4" perforated drain pipe surrounded by 6" of foam gravel wrapped in fabric. This pore space created by the foam gravel provides a tremendous amount of holding capacity and the fabric protects the pore space from becoming clogged over time. We backfill the ditch nearly to grade with drainage gravel (gray 57 stone). We then cap the ditch with premium blend topsoil and install seed along with an erosion control blanket. Although our method of installing French Drain is typically more costly than others – we are confident that our installation technique will out-perform that of any other contractor. At a designated location we transition the perforated piping to a solid pipe and extend the solid piping to a discharge location to send the collected water offsite.
French Drains are designed to collect subsurface water – so these are best suited for soft, soggy areas that remain saturated for extended periods after a rainfall event.
Many times, properties in Richmond are in need of a combination of all of the above described drainage solutions. We offer free estimates that will typically include a sketch of our proposed layout along with a detailed written description. We will often recommend starting with downspout drainage – and waiting a season to realize if additional relief is needed. Please feel free to contact us for more information.
---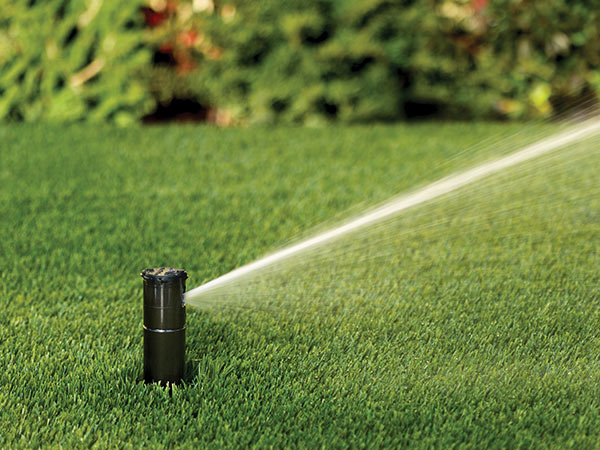 "From the initial appointment with the manager ( and several after for additional services), follow-up and scheduling with the office staff and the installation by the nice-hardworking crew, Richmond Irrigation has been a class act."
---
Contact us to get started.
We'd love to hear from you and build out your next dream project. Drop us a line and we'll get back to you as soon as we can!
Richmond Irrigation
600 Research Rd.
North Chesterfield, VA 23236
Phone: 804.271.8030