Richmond Irrigation has dedicated crews that specialize in installing irrigation systems to properties with existing lawns/landscapes.  This makes us unique in the market, as most irrigation installers work primarily on new construction homes. We have chosen to work directly with homeowners that appreciate the improved quality that comes from working directly with the experts, not a production builder.
We strive to demonstrate this improved quality throughout the entire process – from our office's ability to answer the phone and quickly get your estimate scheduled – to our install crew's ability to minimize disruption to your home's existing lawn and landscape.
Once one of our managers visits your property to gather information (measurements, desired coverage areas, etc) to prepare a new system estimate – we pride ourselves on quickly emailing a detailed estimate, not just a price. For most properties we include a sketch representing the intended layout of the system along with a detailed written estimate.
We are not committed to any product manufacturer, as our goal is to install the highest quality components that are the best fit for your particular property. We are firm believers in 'you get what you pay for' – therefore we refuse to use builder grade irrigation components.
Once you approve the estimate, we will prepare a contract and schedule the work at an agreed upon date. We always call in Miss Utility (811) to have the utility lines marked to prevent damages or disruption of services. Our systems come with a two year 'bumper to bumper' warranty. We also provide the first winterization service complimentary with the installation of a new irrigation system. For customers that want additional warranty – we extend the 'bumper to bumper' warranty indefinitely provided the system is maintained on an Enhanced Maintenance Agreement by Richmond Irrigation.
---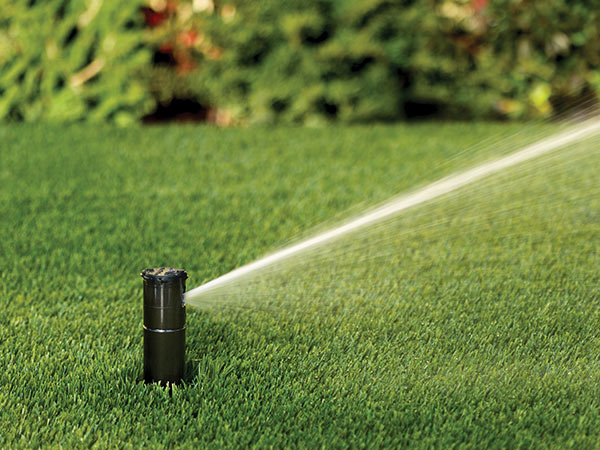 "From the initial appointment with the manager ( and several after for additional services), follow-up and scheduling with the office staff and the installation by the nice-hardworking crew, Richmond Irrigation has been a class act."
---
Contact us to get started.
We'd love to hear from you and build out your next dream project. Drop us a line and we'll get back to you as soon as we can!
Richmond Irrigation
600 Research Rd.
North Chesterfield, VA 23236
Phone: 804.271.8030